Executive Director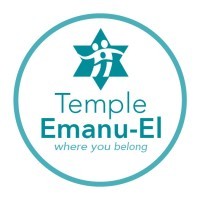 Temple Emanu-El
Administration · Full-time
Oak Park, MI, USA
85,000 – 115,000 USD per year
Posted on Tuesday, May 23, 2023
Temple Emanu-El is an open, welcoming, inclusive congregation that strives to be a presence in your Jewish journey, wherever you are. We believe in the importance of three of the pillars of Judaism, Torah (study), Avodah (worship), and G'milut Chasadim (acts of lovingkindness). We are committed to Tikkun Olam (repairing our world).
The Temple Executive Director will be responsible for the day-to-day management of Temple. The Executive Director works very closely with the Clergy, President, ECC Director and Yachad Director, and other officers, all of whom must maintain a warm, caring, and supportive relationship with our congregants, employees, officers, and volunteers. The Executive Director and his/her office staff create the first impression for prospective new members and visitors.
View the complete job description at https://drive.google.com/file/d/17HLORM0GbIBuKiWXsQmsJ5bWk5lvEHox/view?usp=sharing
Temple Emanu-El is an equal opportunity employer.