Jewish Enrichment Intern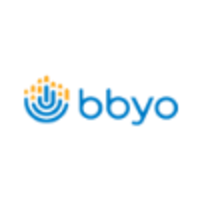 BBYO
Remote
Posted on Thursday, May 11, 2023
Who we are:
We're a global network of passionate professionals working to amplify Jewish teen life worldwide. We are the Jewish community's largest and fastest growing pluralistic platform for reaching and inspiring Jewish teens, built on 97 years of storied history. We do this challenging and invigorating work through our partners in more than 725 local, teen-led chapters across nearly 60 countries, at hundreds of weekend retreats during the school year and across a rapidly growing suite of global exchanges, campaigns and movement initiatives all year-round. Over the summer, we run dozens of immersive experiences including extensive Israel travel, missions and community tours across six continents, and a myriad of leadership camps. Our team is strong, agile, creative, inclusive and every day is different by design. We are fast-paced, high-energy, and results-driven, and we enjoy working together almost as much as we believe in the mission we are chasing together.
Who your are: Our internship positions are ideal for college students who want to contribute creatively to a global organization with a growing audience of over 80,000 teens worldwide. This internship is a paid position, and you will be compensated at $15.20 an hour or state-minimum wage where applicable
What you'll do as a Jewish Enrichment Intern
Review and edit BBYO programs for organization wide Program Bank
Collaborate with staff to edit and create holiday and Judaic program content
Using existing programs from J-lab and Summer, create Jewish Enrichment enhancement program guides for regional programming
Assist with building project management systems (Airtable) for movement wide initiatives
Manage speaker travel, payments, and reimbursements for summer speaker series
Assist with our Target Chapter outreach process

Role Requirements:
Enrollment in a degree program at an accredited university
A creative and responsible self-starter who is comfortable with both taking initiative and working in collaboration with a team
Detail-oriented with excellent written and verbal communication skills
Proficient with Microsoft Office (Excel, Word, PowerPoint, and Outlook)
A background in BBYO or similar youth/Jewish organization is preferred but not required
Availability to work 15-19 hours per week. This is a part time internship.
Unrestricted work authorization to work in the U.S. without holding visa or sponsorship now or in the future
To perform this job successfully, the individual must be able to perform each essential duty/function with or without reasonable accommodation in accordance with applicable law.
We are committed to enhancing the Jewish experience, valuing diversity, providing equal opportunity and maintaining an environment free from discrimination or harassment. BBYO is an equal opportunity employer and is committed to the principle of equal employment opportunity by complying with all applicable laws which prohibit discrimination and harassment of any type in the workplace. Thus, BBYO strictly prohibits discrimination or harassment based on race, color, national origin, religion, age, sex, disability, genetic information, sexual orientation, protected veteran status or any other characteristic protected by law in all terms, conditions and privileges of employment, including without limitation, recruiting, hiring, assignment, compensation, promotion, training, wage and salary, benefits, discipline and termination.