Manager, North America New Chapters and Community Expansion 'For Every Jewish Teen' Campaign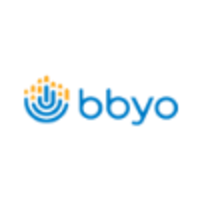 BBYO
Remote
Posted on Monday, May 8, 2023
Manager, North America New Chapters and Community Expansion
'For Every Jewish Teen' Campaign
Over the last decade, BBYO's reach has dramatically expanded across North America and around the world. Now annually reaching more than 70,000 teens across AZA, BBG, or BBYO chapters in more than 725 communities in more than 60 countries worldwide, bolstered by new generous support from committed alumni, the Movement redoubled its efforts eighteen months ago to engage, empower, and inspire Jewish teens living in smaller, medium-sized, rural, and unique communities (i.e., boarding schools or military bases) throughout the United States and Canada by building institutional partnerships, launching chapters, connecting teens with immersive experiences and much more. Already the largest, pluralistic Jewish teen experience in most North American metropolitan and suburban communities, BBYO seeks to deliver high impact, compelling, powerful experiences - enriched by limitless opportunities for meaningful peer relationships nationally and globally - to as many Jewish teens as possible. Over the last year-and-a-half, more than twenty communities have either been rejuvenated or brought on as new geographies for the global BBYO movement across the United States – and momentum is only building.
As BBYO takes root across hundreds of communities across six continents, the Movement's new 'For Every Jewish Teen' Campaign ensures that the opportunity to participate in Jewish teen life regardless of geography is afforded to every Jewish teen anywhere and everywhere. The ideal candidate is entrepreneurial, hospitable, has experience working in a diverse and remote environment, is inspired by pluralism, is creative, and is successful at establishing strong relationships.
You: You are passionate about strengthening the Jewish community at all levels of society. Conversation comes naturally to you; you'd describe yourself as an outgoing people-person, and you're a strong, professional communicator. You recognize that your commitment to customer service and stewardship represent something much bigger than yourself. Building professional and personal connections inspires you and you're ready to serve as a mentor to teens, staff and community leaders who may embrace Jewish life differently, live in diverse communities, and/or approach Judaism differently than you do. You're a problem solver, a collaborative team player, and you thrive when juggling multiple tasks and priorities at once. You know how to build chapters (clubs, affiliates, franchises, etc.) and expand a brand's reach in meaningful, tangible ways. The prospect of making a difference in the lives of thousands of Jewish teens feels both energizing and empowering, which makes you well-equipped to join our fast-paced and innovative team.
Us: We're a global network of passionate professionals working to amplify Jewish teen life worldwide. We are the Jewish community's largest and fastest growing pluralistic platform for reaching and inspiring Jewish teens, built on 99 years of storied history. We do this challenging and invigorating work through our partners in more than 725 local, teen-led chapters across more than 60 countries, at hundreds of weekend retreats during the school year and across a rapidly growing suite of global exchanges, campaigns, and movement initiatives all year-round. Over the summer, we run dozens of immersive experiences including extensive Israel travel, missions, and community tours across six continents, and a myriad of leadership camps. Our team is strong, agile, creative, inclusive and every day is different by design. We are fast-paced, high-energy, and results-driven, and we enjoy working together almost as much as we believe in the mission we are chasing together.
What You'll Get to Do as our Manager for North America New Chapters and Community Expansion:
Build professional and lasting relationships with smaller, medium, rural, and unique Jewish communities - including institutions, local networks, and individuals - throughout North America
Develop and support self-sustaining chapters that actively participate in the BBYO Movement, in Movement Initiatives, embrace BBYO ritual, and connect with counterparts
Steward the recruitment of participants for international immersive experiences (Summer Experiences, International Convention, August Execs, Ambassadors, etc.)
Elevate BBYO's brand and expand BBYO's platform across smaller, medium, rural, and unique Jewish communities throughout North America
Supervise and support all campaign related personnel contracts, compensation, community grant transfers, and reimbursements
Pilot innovative approaches to teen and chapter engagement (i.e., virtual chapters, affinity networks of similar kinds of teens or communities, interest-based chapters, synagogue and havurah partnerships, and more)
Take programming risks that will enrich and accelerate teen and chapter engagement for target communities (i.e., annual small communities conference, annual basketball tournament, special digital engagement experiences via 'BBYO On Demand', etc.)
Initiate, provide, and connect campaign professionals, volunteers, and emerging teen leaders with all skills development opportunities, networking outlets, and in-person/virtual trainings
Support new and proven teen engagement strategies including athletics, digital engagement, affinity networks, and more
Significantly contribute to researching, writing, reporting, and tracking impact and engagement metrics for grant reporting cycles
Explore long-term sustainability and fundraising plans with local Jewish institutions and prospective local BBYO stakeholders in all start-up communities
Serve as a key member of the Movement Strategy Team, working everyday to advance BBYO's organizational goals and to support BBYO's teen leadership in seeking to move the global movement forward
Job Requirements:
Bachelor's degree required.
3 to 5 years of progressive experience working with teens, university students, or young adults in a formal or informal/experiential learning environment or via community/campus/campaign organizing platforms.
Experience with project management, often managing multiple projects at once, including building and managing programs, content design, event logistics and operations, and budgeting.
Sales experience of any kind including new clientele and/or new market cultivation.
Excellent customer service skills including swift response practices and remote problem solving.
Ability to work strategically and to steward strong partnerships with multiple stakeholders.
Excellent public speaking, writing and communication skills.
Experience in building community partnerships and launching healthy, permanent chapters (clubs, affiliates, franchises, branches, etc.) and expand a brand's reach in meaningful, tangible ways
Ability to foster deep relationships with an array of diverse constituents (teens and adults).
Ability to travel on an as needed basis – including international travel – approximately 40% of the year, to support BBYO's community engagement growth as well as attend core BBYO annual moments like Staff Conferences, International Convention, Summer Experiences, August Execs and Ambassadors missions.
It Would Be Great If:
You spoke any additional languages (ideally Russian, Hebrew, Spanish, French and/or German).
You happen to have experience growing up in or living in a smaller Jewish community.
You were comfortable with technology, social media, desktop publishing, and other creative tools.
You were a tested traveler with extensive experience navigating airlines, airports and new cities, sometimes alone.
Benefits of Working for BBYO:
Health, Dental, Vision, Short- & Long-Term Disability, and 2.5x Salary Life Insurance
Unlimited paid time off (PTO)
22 Paid Secular and Jewish Holidays
Flexible Work Environment
Generous 403b and Roth Retirement Plan with Vested Match
You'll find friends, mentors, and a place where you can have fun, learn, grow, celebrate your Jewish identity, give back to your community, bring out the best in others, and, most important, be yourself.
We are committed to enhancing the Jewish experience, valuing diversity, providing equal opportunity and maintaining an environment free from discrimination or harassment. BBYO is an equal opportunity employer and is committed to the principle of equal employment opportunity by complying with all applicable laws which prohibit discrimination and harassment of any type in the workplace. Thus, BBYO strictly prohibits discrimination or harassment based on race, color, national origin, religion, age, sex, disability, genetic information, sexual orientation, protected veteran status or any other characteristic protected by law in all terms, conditions and privileges of employment, including without limitation, recruiting, hiring, assignment, compensation, promotion, training, wage and salary, benefits, discipline and termination.