Operations Intern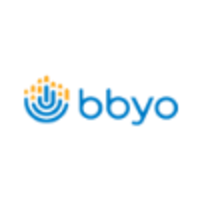 BBYO
Operations
Remote
Posted on Saturday, October 1, 2022
Operations Intern Fall – Winter 2022
Paid, Fall/Winter 2022 with option to extend: $15.00/hour, 19 hours/ week
Remote
Who we are:
We're a global network of passionate professionals excited to make a difference in the lives of Jewish teens. We are the Jewish community's largest and fastest growing pluralistic platform for reaching and inspiring Jewish teens during the school-year with 600 teen-led local chapters and over 100 weekend retreats along with a plethora of summer experiences including Israel visits, global travel programs, and leadership camps. We work as a strong and inclusive team and every day is different by design. We are fast-paced, high energy and results driven.
Our internship positions are ideal for college students studying marketing, communications, media, non-profit administration, business (or any related field) and who want to contribute creatively to a global organization with a growing audience of over 80,000 teens worldwide. Our internships are paid position and you will be compensated at $15.00 an hour.
What you'll get to do as our Operations Intern:
Provide administrative and project support to help deliver on the Community Impact team strategy.
Source hotels for several small-medium sized meetings and retreats.
Support logistical planning of meetings and retreats including but not limited to arranging transportation, planning meals/entertainment, and ordering supplies.
Support operations of several large-scale events including but not limited to managing registration and rosters, managing data points such as allergy lists and menus, sending communications or requests for information, liaising with vendors, creating forms, and booking travel.
Manage invoices and payment schedules for vendors and hotels using BBYO financial systems to ensure bills are paid on time.
Innovate our systems and technology to ensure our operations are as efficient as possible
Assist with research and development for new special projects
Build and manage systems within the existing BBYO technology infrastructure including but not limited to the events/people database MyBBYO, Jotform, Survey Monkey, Airtable, and CampDoc Medical Forms.
Data entry and spreadsheet management as needed.
Role Requirements:
Enrollment in a degree program at an accredited university.
A creative and responsible self-starter who is comfortable with both taking initiative and working in collaboration with a team.
Detail-oriented with excellent written and verbal communication skills.
Strong analytical and problem-solving skills.
Proficient with Microsoft Office (Excel, Word, PowerPoint, and Outlook.)
A background in BBYO or similar youth/Jewish organization is preferred but not required.
Experience with CRM systems and data entry is preferred but not required.
Availability to work 15-19 hours per week. This is a part time internship.
All BBYO staff and interns are required to be COVID vaccinated per company policy.
Unrestricted authorization to work in the U.S. without holding a visa or sponsorship.